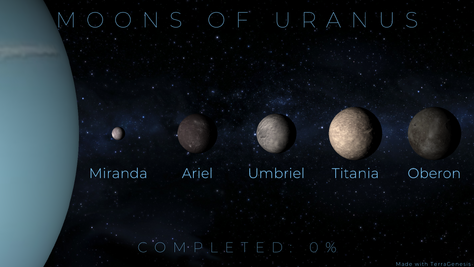 Five moons named for characters of classical English literature.
Introduction
[
]
Since Uranus is a gas or ice giant that cannot possibly be terraformed, we get to terraform its moons instead. This set of moons is for sale. Or you can get the all access pass.
Planets
[
]
*In real life Uranus has 27 moons.