Visit Moon of Neptune for original page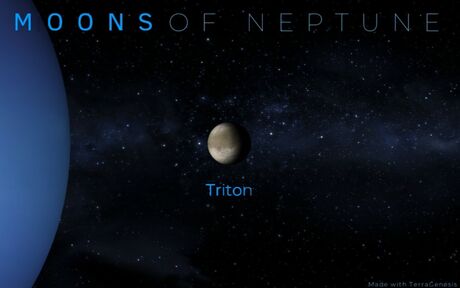 The main moon of Neptune named for one of the Gods of the sea.
Since Neptune is a gas/ice giant that cannot possibly be terraformed, we get to terraform its moon instead. This moon is for sale.
| Name | Difficulty | Unlock |
| --- | --- | --- |
| Triton | Medium | $0.99 |
The Moons of Neptune bundle is the only bundle that contains one world only.
The reason why it is Moons of Neptune it is because Neptune has 14 moons in real life. But only one is in the game.
The 14 moons of Neptune are:
Despina
Galatea
Halimede
Hippocamp
Laomedeia
Larissa
Naiad
Neso
Psamathe
Sao
Thalassa
Community content is available under
CC-BY-SA
unless otherwise noted.