Welcome to TerraGenesis Wiki!
[
]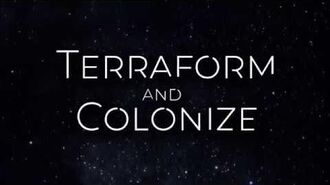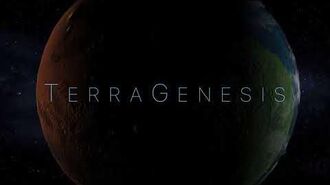 TerraGenesis it is a game by Edgeworks that lets you choose to either terraform entire worlds into lush green paradises, or keep them as they are and have your population live in giant domes on the planet's surface. Join a faction in their quest for propagating humanity throughout the universe, each in their own unique ways.
Balance is key in this fun and intricate game! Keep a close eye on your worlds, as you don't want to overshoot on your terraforming and accidentally flood your planet!
Play with the Biospheres function and build up an entirely new ecosystem for your planet, splicing genes for every species!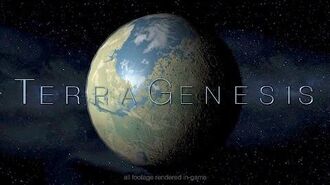 Exploit opportunities or skillfully manage drawbacks as random events plague your new world! Maybe you will even rise to the challenge and play on Expert mode to defend your planet against worldkiller asteroids!
Start your journey on Mars, work your way through the rest of the free to play Terrestrial Planets, and you may eventually even be lucky enough to meet veritable alien societies along your journey!
Welcome to the wiki. We're a collaborative community website that anyone, including you, can edit. Click the edit button at the top of any page to get started, or show us a planet you've built!
[

]
This page is your portal to quickly get to where you need to go. What do you need help with?
Or scroll further down for our pages on TerraGenesis' Worlds, Buildings, Phyla and Traits or Governors.
Worlds
[
]
There are 3 free worlds. Unlock Venus and Earth by beating Mars and Venus. If you buy any planets or the all access pass, you can play extra planets. You can play infinite worlds if you buy the Random Planet pack.
Buildings
[
]
Governors
[
]
Phyla
[
]
Traits
[
]
References
[
]
Latest activity
[
]